I understand natural ingredients have superpowers that science just can't match or unlock. But dishes, laundry, and busy mama duties kept me from soaking up this herbal goodness for far too long.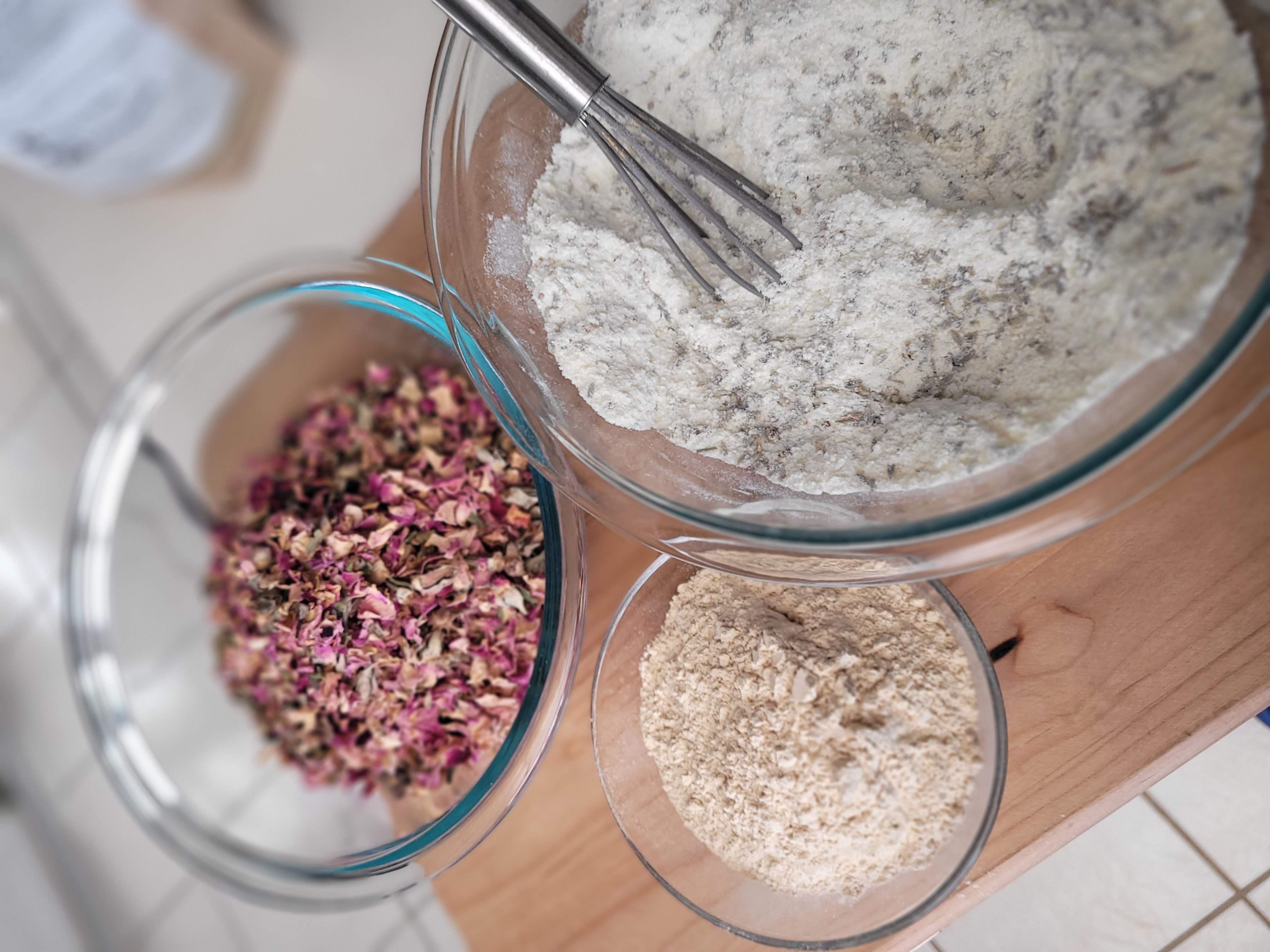 Until. I took the plunge and soaked.
It wasn't a pre-planned soak, but I turned a "Just a quick shower while dinner is in the oven" to, "Honey, when the timer dings take it out and serve with parmesan" on a whim.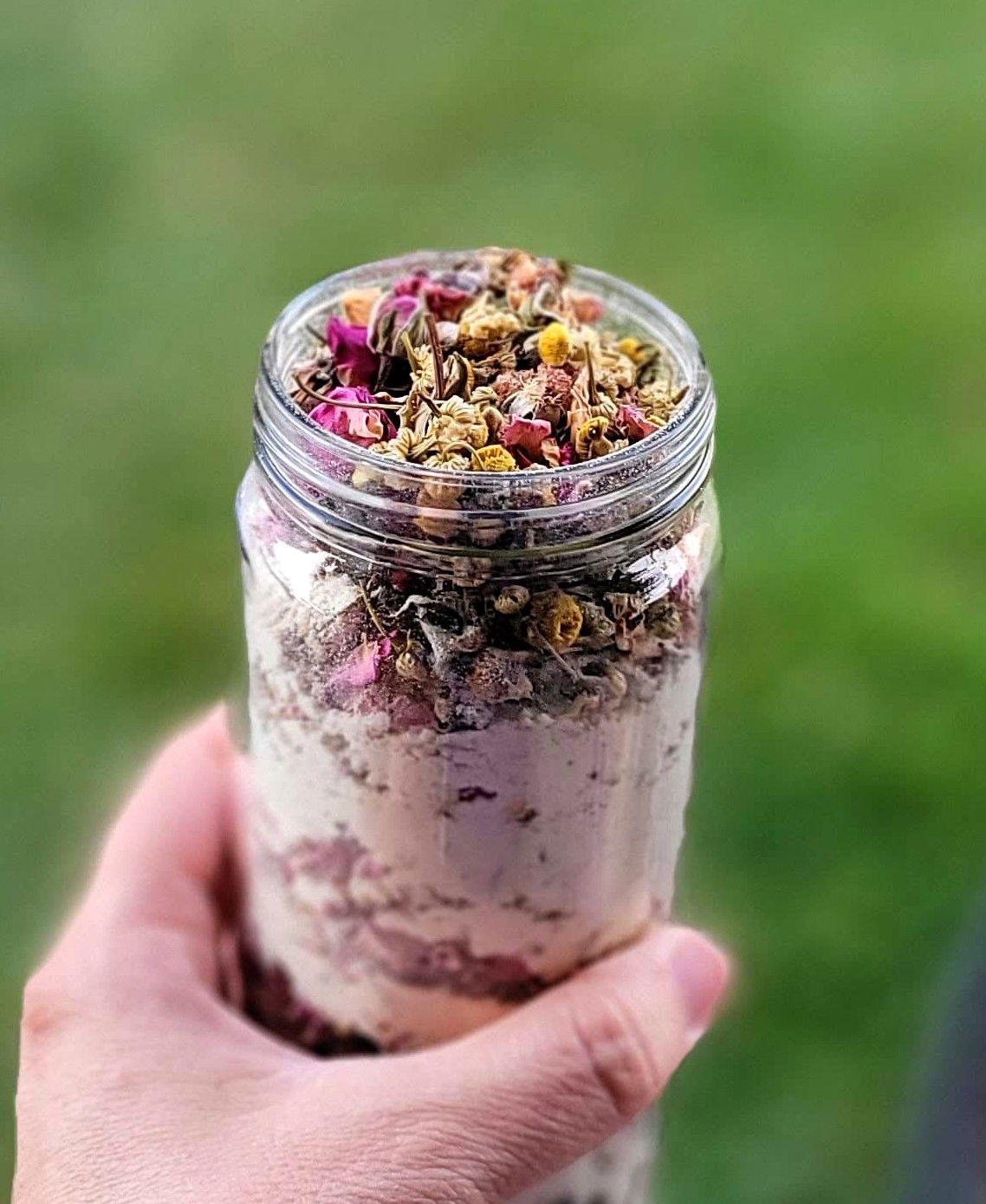 I chose the Calm blend... the luxury of the milk and rose petals sounded too luxurious to pass up. I filled my muslin bag up with the bath tea and cinched tight with a single tie.
First, I got that tub water HOT. I let it run just on hot and tossed in the tea bag and let it soak to activate the herbs. After 5 minutes I added some cold water to make it comfortable for a good soak.
And mama SOAKED. The milk foamed up and felt so creamy and soft on my skin. Roses are the pinnacle of luxury and I was too happy to invite their sweet scent into my senses!
The water took on a light brown color from the herbs and I suddenly became aware that I was taking time for myself... to intentionally treat my skin with these natural elements... to allow my breath to exhale and just BE STILL. I work hard all day, each and every day, and this bath started to feel like a nice break.
I breathed in and out, and Psalm 46:10 "Be still, and know that I am God" washed around and around in my mind, bringing me peace and so, so much calm.
I squeezed the little tea bag and smelled the sweet rose and subtle chamomile. I let the herbal water run down my face and let the muslin bag exfoliate and brighten my skin.
Such a quality 30 minutes and so worth the investment in myself.